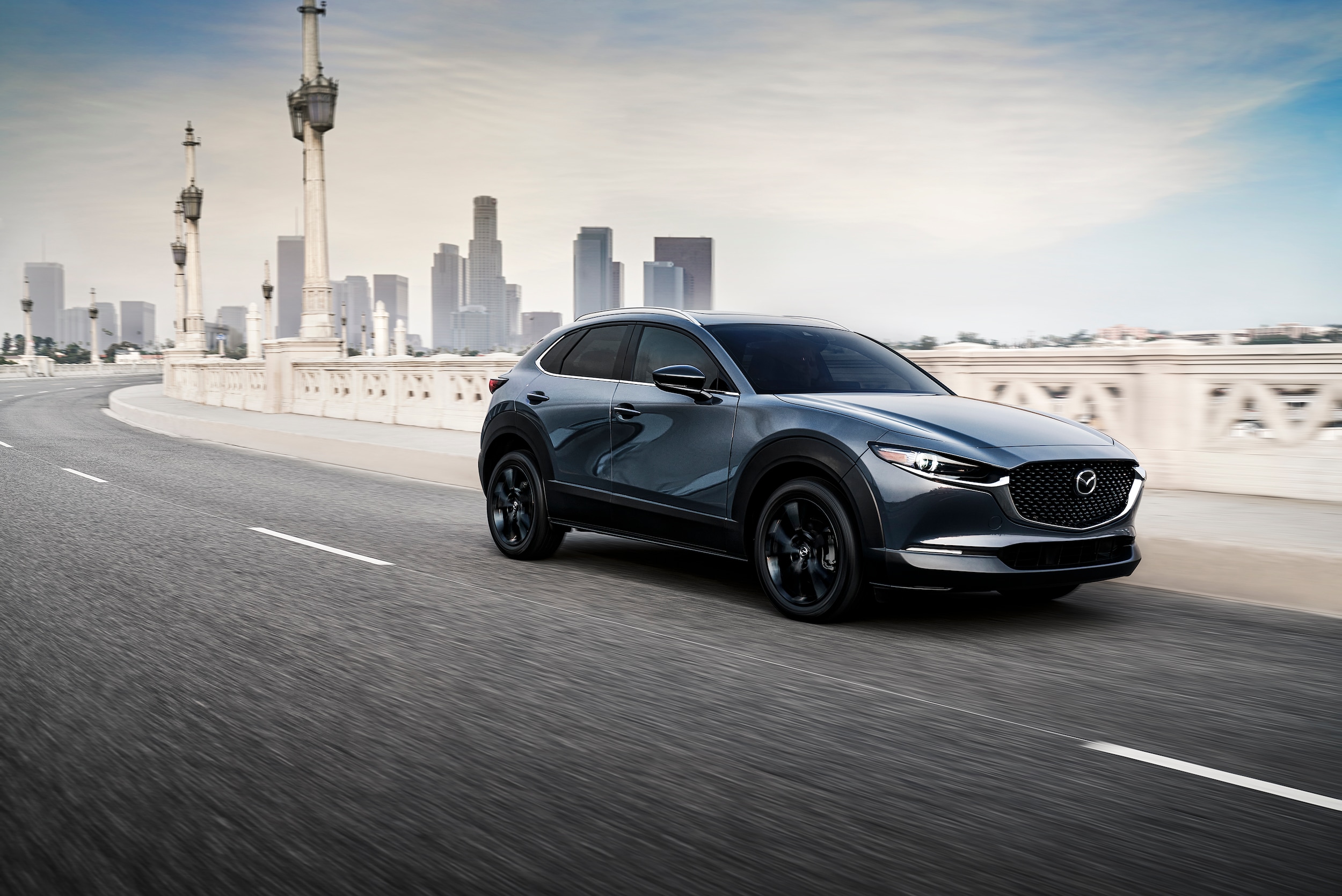 The
new Mazda CX-30
is one of the top-rated subcompact SUVs we have available. It is the perfect crossover, with great performance and handling paired with high interior quality and lots of interior room for people and cargo. The CX-30 is the best of both worlds, with the performance of a car but the features and space of an SUV. It's hard to find a subcompact that can balance those two aspects, as well as the CX-30 does, and it manages all of this at a competitive price point.
What You'll Love About the New Mazda CX-30
This new Mazda subcompact SUV is the smallest SUV in its category. It is meant to provide the two large rows and rear cargo zone of an SUV but not have the heavy and slow handling of an SUV, and it is light enough to get good fuel economy from Orem to Bountiful.
The CX-30 checks all the boxes of what a subcompact SUV should be to do its job well. If you want a vehicle in Murray that gives you more room and carrying capacity than a car but isn't as bulky or hard to park as a midsize SUV, the CX-30 should be at the top of your list.
The new Mazda CX-30 has five trims-- the base, Select, Preferred, Premium, and Turbo. Most customers in Salt Lake City will be best off with the Select. The Premium has the most features and the most luxurious feel, while the Turbo has an upgraded engine.
If any of this sounds appealing to you, then set up a test drive in the Mazda CX-30 so that you can get an up-close look at its features and performance. It will also be a good opportunity to plan out which trim you want to buy if the CX-30 is indeed what you want for your lifestyle in Ogden.