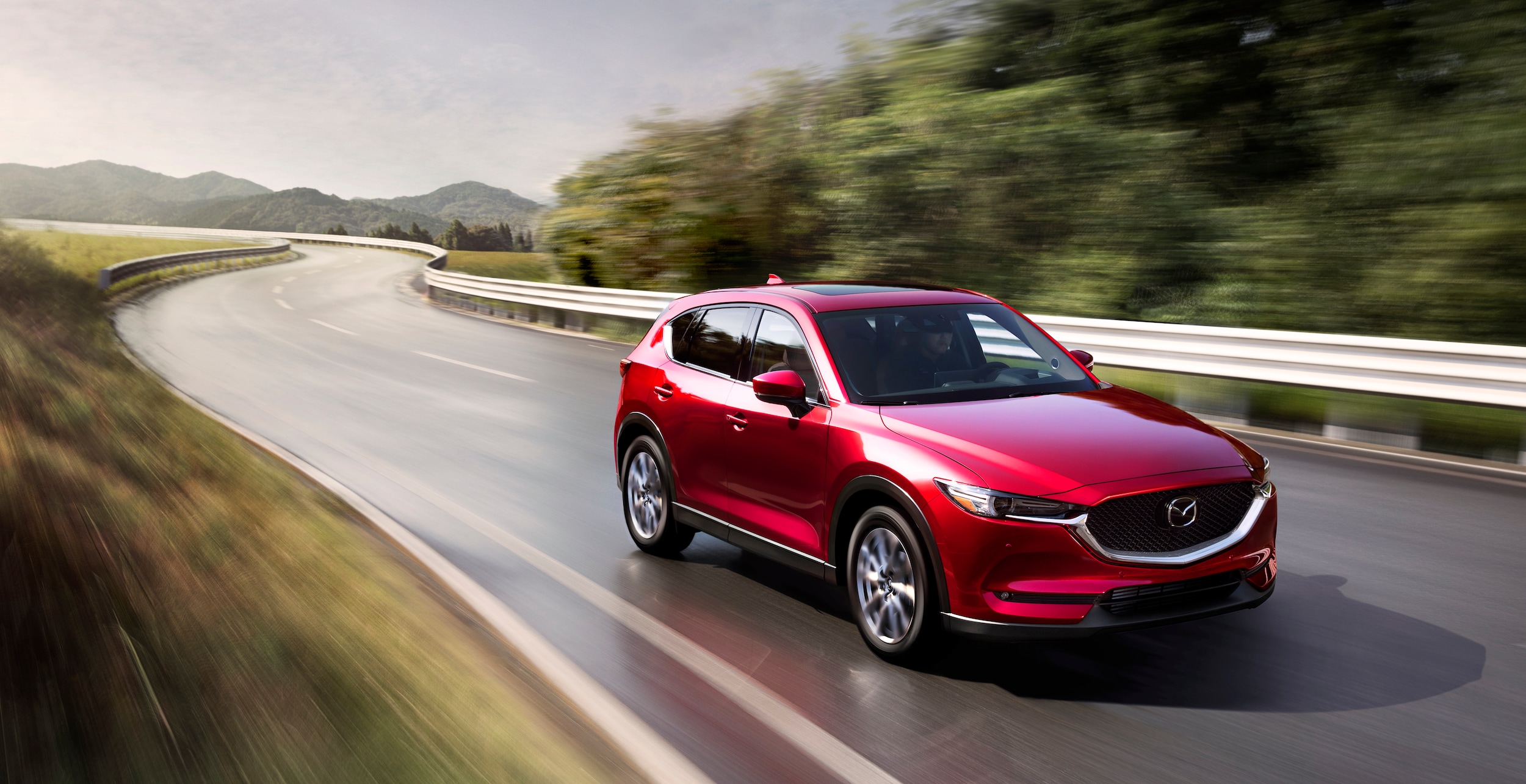 The new Mazda CX-5 is one of the best-reviewed compact SUVs you can buy. It is sporty, powerful, and fun to drive, but it still has a great interior and many features. It is hard to find a compact SUV that gives you more for your money, especially when it comes to the driving experience. But in a new Mazda CX-5, you will be able to zip around Orem without paying luxury prices, making the CX-5 a great deal.
The CX-5 Experience
The typical SUV feels sluggish and heavy. That is not so with the CX-5. The upgraded turbo engine is a nice add-on because when you combine that with the tight handling, the CX-5 drives like a sports car. It still has the room that you would expect from an SUV, so it is a practical choice for those in Bountiful needing an SUV that is as practical as it is fun to drive.
In addition to the driving experience, the CX-5 has a competitive list of safety and tech features that ensure you can get all of the tools and aspects you want in one vehicle. The value in these features alone makes the CX-5 attractive because you get more than other compact SUVs in the same price range. They make for a great deal in Murray, even without the performance.
Make sure that you get a test drive of the CX-5 today at Southtowne Mazda near Salt Lake City so that you can feel how the performance works. It's also a good chance to see the interior and the feature set in person. Then you can make decisions about options and trims, and other upgrades if you wish. There has never been a better time to get into a Mazda CX-5, so check it out. We think you'll love every mile that much more in Ogden when you take them on in a CX-5.